Golf is a sport that has been enjoyed for centuries. It is important to have the right equipment to play the game to the best of your ability. PXG is a relatively new brand in the golf market that is known for making high-quality clubs. Where are PXG golf clubs made? In this article, you can find the answer! Come on and read it right now!
Where Are PXG Golf Clubs Made?
PXG or Parsons Xtreme Golf is a premium golf club manufacturer renowned for their high-quality clubs. But, where are their clubs made? The answer is the majority of PXG clubs are manufactured in China. The decision to move the manufacturing process to China was made by PXG founder, Bob Parsons, as a way to reduce costs and to increase the scope of production. With the expertise and skilled labor available in China, he knew it was the right move for the company.
What Is The Manufacturing Process of PXG Golf Club?
The manufacturing process of PXG golf clubs is meticulous and extensive:
It starts with designing the club in the PXG headquarters in Scottsdale, Arizona. Once the design is finalized, the manufacturing process starts with the production of the individual components. The heads, shafts, and grips of the clubs are all manufactured separately. They are then assembled in various combinations to produce a final product that meets PXG's high standards.
The manufacturing involves cutting-edge technology and premium materials to ensure performance and durability. The clubs are built with titanium or carbon fiber to provide exceptional strength and speed. The heads of the club are precision-milled, and the grooves are engineered to maximize spin and control. Lastly, the clubs are tested and evaluated for quality and accuracy before they are packaged and shipped to retailers.
Are PXG Clubs Made In The USA?
While PXG is an American company, its manufacturing process mostly takes place in China. However, some elements of the clubs are made in various other countries, including Japan and Taiwan. Despite the company's headquarters being in the United States, the manufacturing process is outsourced to different countries to reduce costs and increase production.
Why Are PXG Clubs So Expensive?
PXG clubs are known to be one of the most expensive golf club brands on the market. The company's premium positioning is justified by the quality of the clubs and the technology used in their production. Every club is designed with premium materials and advanced technology to provide unparalleled performance.
Additionally, the company's production costs are high due to the use of innovative manufacturing techniques that involve robotic assembly and high levels of quality control. The high cost ensures that the company only attracts a small segment of high-end customers who can afford the price tag. This exclusivity is part of the company's brand appeal, and it adds to the allure of owning a set of PXG clubs.
Do Any Pro Golfers Use PXG Clubs?
When it comes to professional golfers, many have made the switch to PXG clubs in recent years. Some notable names include Zach Johnson, Charl Schwartzel, and Ryan Moore. One of the most famous golfers to recently sign with PXG is Lydia Ko, a former number one-ranked player in the LPGA. Many golfers who have made the switch to PXG rave about the clubs' feel and performance, particularly when it comes to the irons.
Who owns PXG golf?
PXG, or Parsons Xtreme Golf, was founded by Bob Parsons, the founder and former CEO of internet domain registrar GoDaddy. Parsons is a passionate golfer himself and, after being frustrated with the limitations of traditional golf club design, he set out to create his own brand of high-end clubs. Today, PXG is one of the most innovative and sought-after golf club companies in the world, thanks in large part to Parsons' vision and commitment to quality.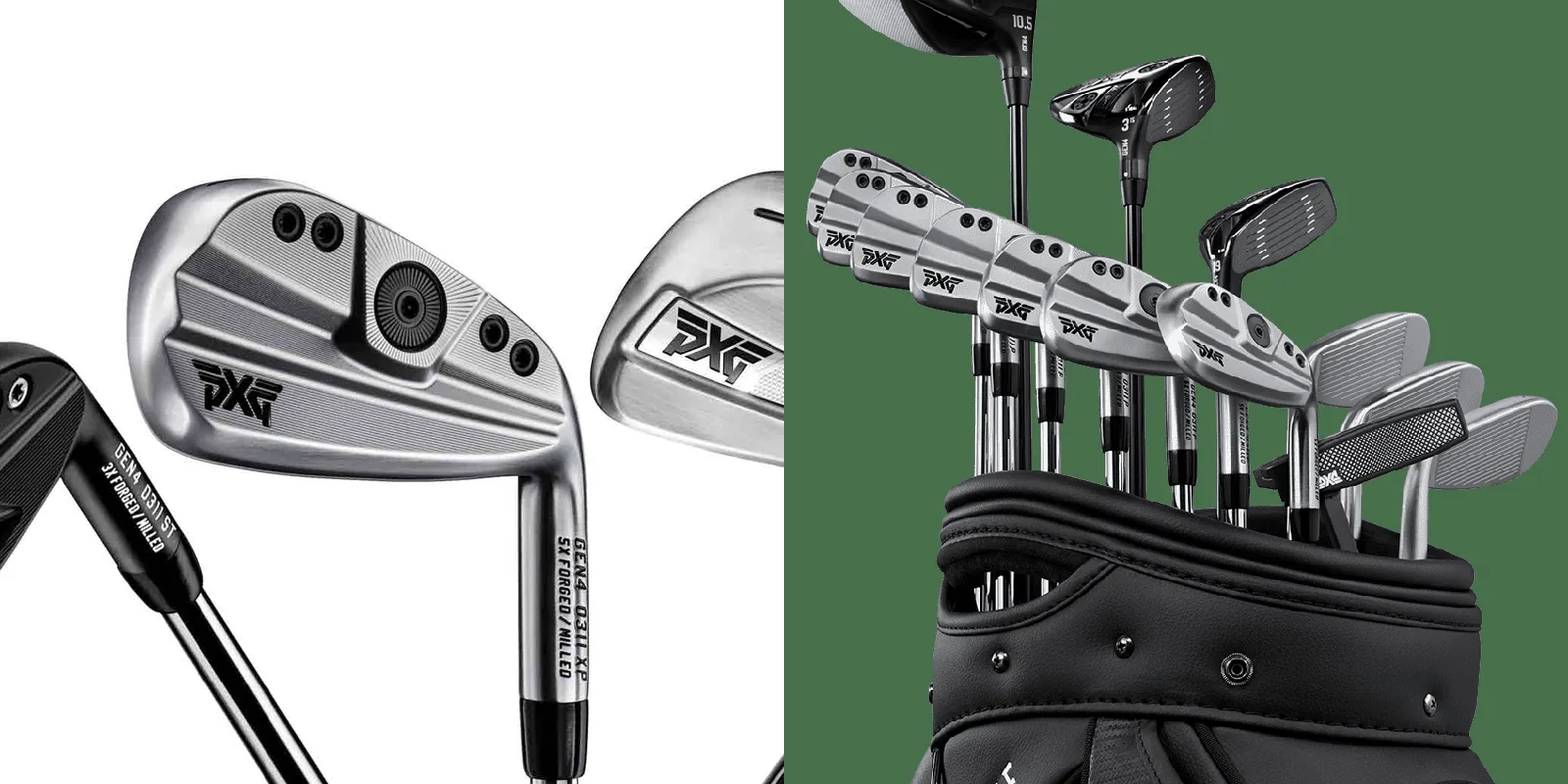 Are PXG irons worth the money?
The short answer is yes. According to reviews and consumer feedback, PXG irons are often considered to be worth the high price tag for several reasons:
Firstly, PXG irons are known for their exceptional performance, consistency, and feel. They are designed with advanced technology such as a hollow-body construction, a thin face, and an internal webbing that helps to maximize energy transfer and improve ball speed. The result is longer distances and tighter shot dispersion, which can ultimately lead to lower scores.
Secondly, PXG irons are made with premium materials and meticulous craftsmanship, ensuring a high level of quality and durability. They are constructed with expensive materials such as tungsten and titanium, which are strategically placed to optimize the center of gravity and improve playability.
Lastly, PXG is a premium brand that prides itself on innovation and customization. They offer a wide range of shafts and grips to suit every player's preferences and provide a fitting process to ensure maximum performance. PXG also offers a unique customization process that allows players to choose from a variety of color options and cosmetic enhancements to make the clubs their own.
Are PXG golf clubs any good?
Ultimately, the quality of PXG golf clubs is beyond question. These clubs are designed with the latest in golf club technology, and the construction and materials used are top-notch. However, whether or not they are "good" depends on personal preferences and priorities.
For some golfers, the performance gains provided by PXG clubs are a significant advantage, while for others, the price may outweigh any potential benefits. Ultimately, the only way to know for sure if PXG clubs are right for you is to give them a try on the course and see how they perform for yourself.
Is PXG Going Out Of Business?
When it comes to golf equipment, PXG has made quite an impression. Known for their high-quality clubs, precision engineering, and luxurious prices, PXG has made a name for themselves in the golf industry.
However, many golf enthusiasts are starting to wonder if the company is on the verge of going out of business. The answer is no. Despite rumors circulating on social media and other platforms, PXG is not going out of business. In fact, the company is expanding, launching new products, and opening more stores worldwide.
Are PXG clubs good for seniors?
PXG is known for its high-quality clubs that cater to a wide range of golfers. Whether you're a beginner or a seasoned pro, PXG clubs are designed to deliver exceptional performance and unparalleled comfort.
When it comes to seniors, there's no question that PXG clubs are an excellent choice. They are designed with a low center of gravity, making it easy for seniors to get their shots off the ground. Additionally, the lightweight design of these clubs makes them easy to swing, even for golfers with limited mobility. Overall, PXG clubs are an excellent choice for seniors who want to improve their game without sacrificing comfort.
Is PXG better than Titleist?
PXG and Titleist are both premium golf equipment brands known for their exceptional quality and performance. PXG, founded in 2014 by Bob Parsons, offers golf clubs with advanced technologies and high-end materials that aim to enhance the player's experience. In contrast, Titleist has been around since 1932 and is renowned for its golf balls, clubs, and accessories that professional golfers trust.
Both brands have a loyal following, and the preference for one over the other can depend on individual needs and preferences. For example, a player who values adjustability and customization might prefer PXG as they have a broad range of options to optimize their equipment, and a player who values tradition and consistency could prefer Titleist.
It's also important to note that the performance of golf clubs and equipment can vary from player to player, depending on their skill level, swing characteristics, and personal preference. Therefore, the best way to determine which brand is better for you would be to try out their equipment, preferably with a professional fitting session.
In conclusion, while both PXG and Titleist are exceptional brands, it's challenging to determine whether one is better than the other as it depends on personalized needs and preferences. Try out their equipment, and see which one works best for you.
How long does it take PXG to build clubs?
One of the things that sets PXG apart from other golf equipment manufacturers is their attention to detail. Each club produced by PXG is crafted with precision engineering and meticulous care.
However, this level of quality takes time. It typically takes PXG 10-14 days to build a custom set of clubs. This time frame includes the process of fitting, designing, and building each individual club to meet the exact specifications of the client. While this may seem like a long time, it's important to remember that the quality of PXG clubs is worth the wait.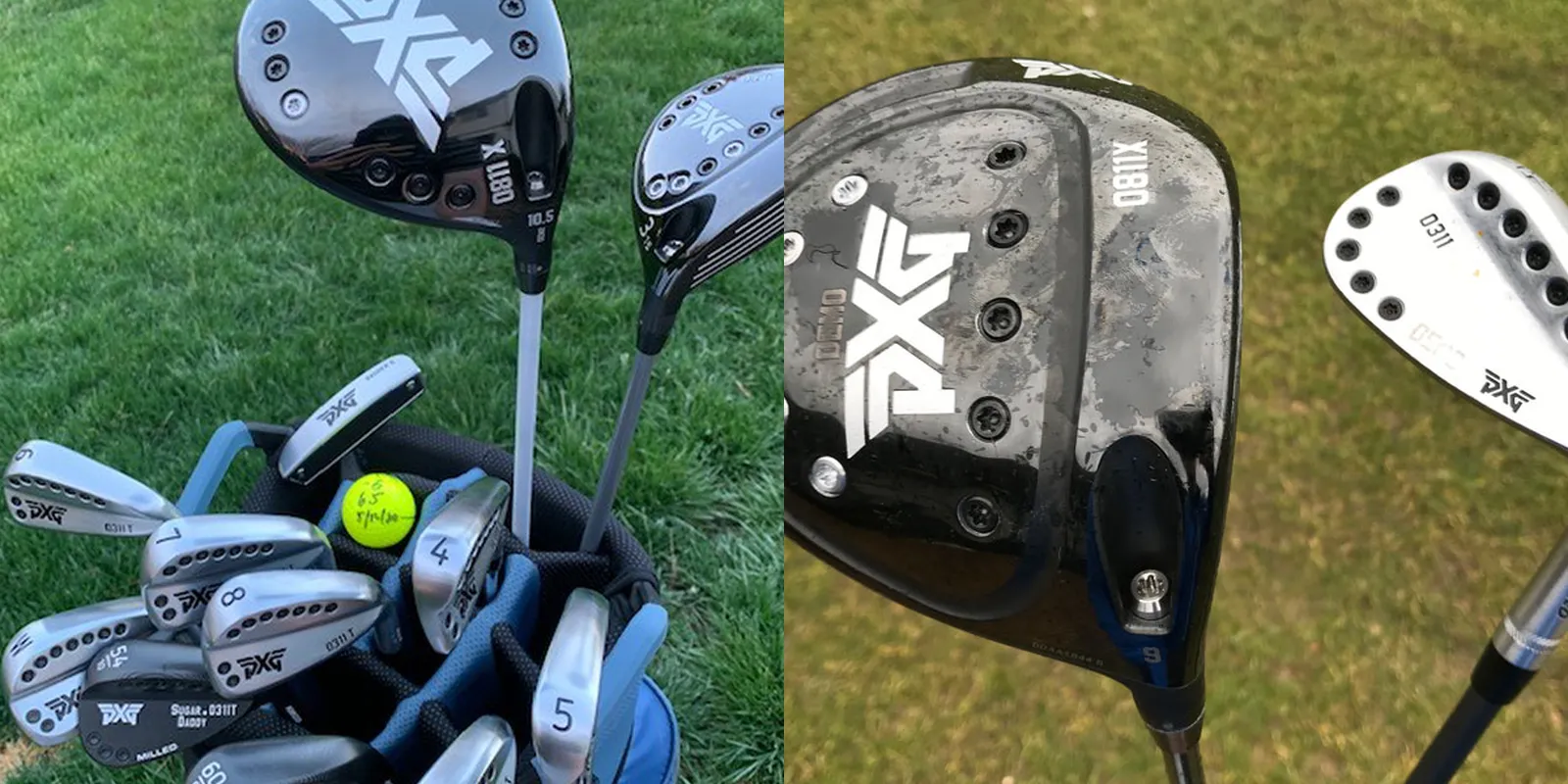 Conclusion
In conclusion, PXG golf clubs are made in the United States and are known for their quality and performance. The brand has quickly become a favorite among professional and amateur golfers alike. With the use of innovative technology and attention to detail, PXG has become a disruptor in the golf industry. Whether you are a beginner or a seasoned pro, PXG golf clubs may be worth checking out for an improved game.