Located at 571 Worcester Road D-7 in Framingham, MA 01701, PXG Boston is a premium golf retailer that provides exceptional service and a wide range of products to meet your golfing needs. From golf club fittings to stylish sports fashion designs, our store has everything you need to enhance your on and off-course experience.
The Overview of PXG Boston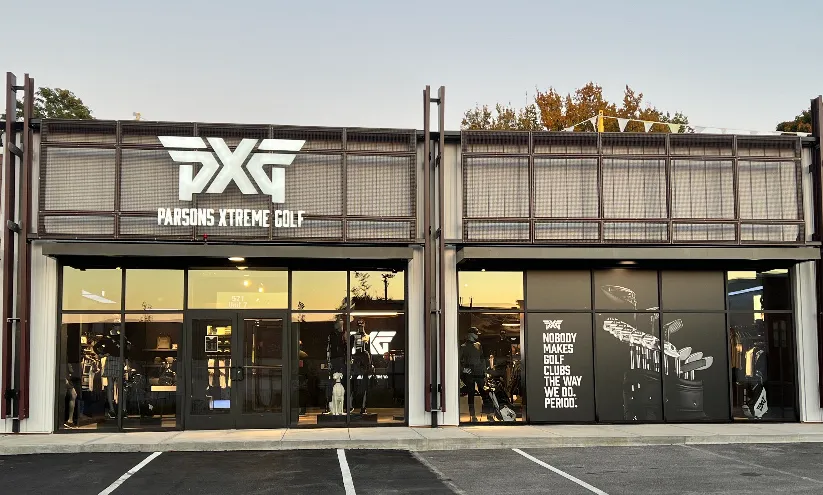 In order to assist golfers in advancing their game, the premium golf retailer PXG Boston provides a custom-fitting experience. The shop, which is conveniently located at 571 Worcester Road D-7 in Framingham, Massachusetts 01701, provides a variety of golf club fittings and clothing alternatives for any active pursuit.
No matter the swing or skill level, PXG Boston provides a unique fitting experience with every club that is engineered to be customized. Virtual golf simulators and the best launch monitors are available in every private fitting space, allowing for the most accurate swing data collection possible.
Location and address
Conveniently located on Route 9 (Worcester Road) with easy access to I-90 and I-95
7,330 square-foot facility
3 fitting bays with guest seating and state-of-the-art golf simulators powered by TrackMan technology
185 sf practice putting green to experience PXG's Battle Ready putter performance
Operating hours
Fittings by Appointments Only
Tuesday to Saturday: 9 AM to 6 PM
Sunday and Monday: Closed
Contact details
You can contact:
Phone: (978) 767-2794
Testimonials and Reviews of PXG Boston
Here are some customer reviews:
"I had an amazing experience at PXG Boston! The staff was incredibly knowledgeable and helped me find the perfect set of clubs for my game. I also loved the selection of apparel – the sports fashion designs were so stylish and comfortable. Highly recommend checking this place out!" – Sarah G.
"I've been a loyal customer of PXG Boston for years now and I can honestly say that their service and products are top-notch. The custom club fitting process is always thorough and I always leave feeling confident in my game. The staff is friendly and always willing to answer any questions I have. Can't recommend them enough!" – John D.
"PXG Boston exceeded my expectations. The store is beautifully designed and the selection of golf equipment and apparel is impressive. The staff was incredibly helpful in finding the right clubs for me and I appreciated their attention to detail. I left feeling confident and excited to hit the course with my new gear. Will definitely be coming back!" – Michael R.
Products and Services offered at PXG Boston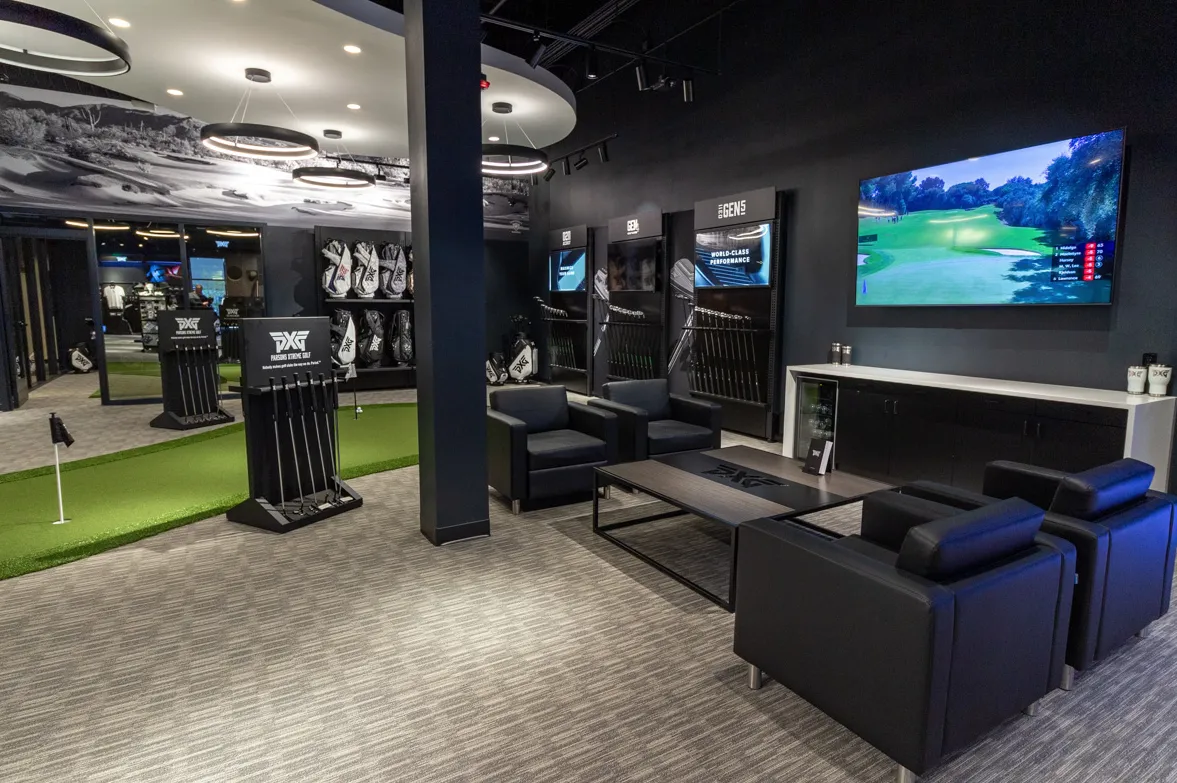 Quality Golf Course and Maintenance
Firstly, they provide quality golf courses that are well-maintained, ensuring an enjoyable and challenging golfing experience for players of all skill levels. The maintenance team at Boston PXG works diligently to keep the courses in top-notch condition, including well-manicured fairways, pristine greens, and well-placed hazards.
Professional Instructors and Lessons
For those looking to improve their game or learn golf from scratch, Boston PXG offers professional instructors and lessons. These instructors are highly skilled and equipped with the knowledge and experience to help golfers enhance their skills and reach their full potential. Whether it's perfecting your swing, improving your putting technique, or understanding the intricacies of the game, the professional instructors at PXG Boston are dedicated to providing personalized guidance and instruction.
Extensive Golf Equipment Selection
Boston PXG also boasts an extensive selection of golf equipment, including clubs, bags, balls, and accessories. They offer products from top brands renowned for their quality and performance. Their knowledgeable staff can assist customers in choosing the right equipment that suits their playing style, preferences, and skill level.
Custom Fitting Sessions
In addition to the wide array of golf equipment available, Boston PXG offers custom fitting sessions. During these sessions, trained professionals assess an individual's swing dynamics, body type, and other factors to recommend the best-fitted clubs. Custom fitting ensures that golfers have equipment specifically tailored to their unique needs, resulting in improved performance and comfort on the course.
Technology and Innovation
Boston PXG stays at the forefront of technology and innovation in the golf industry. They offer cutting-edge golfing technologies such as launch monitors and swing analysis software to provide valuable insights into the player's swing mechanics, clubhead speed, ball flight, and more. By utilizing these technologies, golfers can make data-driven decisions to refine their skills and achieve their desired results.
Accessories and Apparel
To complete the golfing experience, Boston PXG also offers a wide range of accessories and apparel. They have a diverse selection of golf accessories, including gloves, hats, headcovers, towels, and more. Additionally, they provide a stylish collection of golf apparel for both men and women, ensuring golfers can look and feel their best on and off the course.
Advantages of Traveling to PXG Boston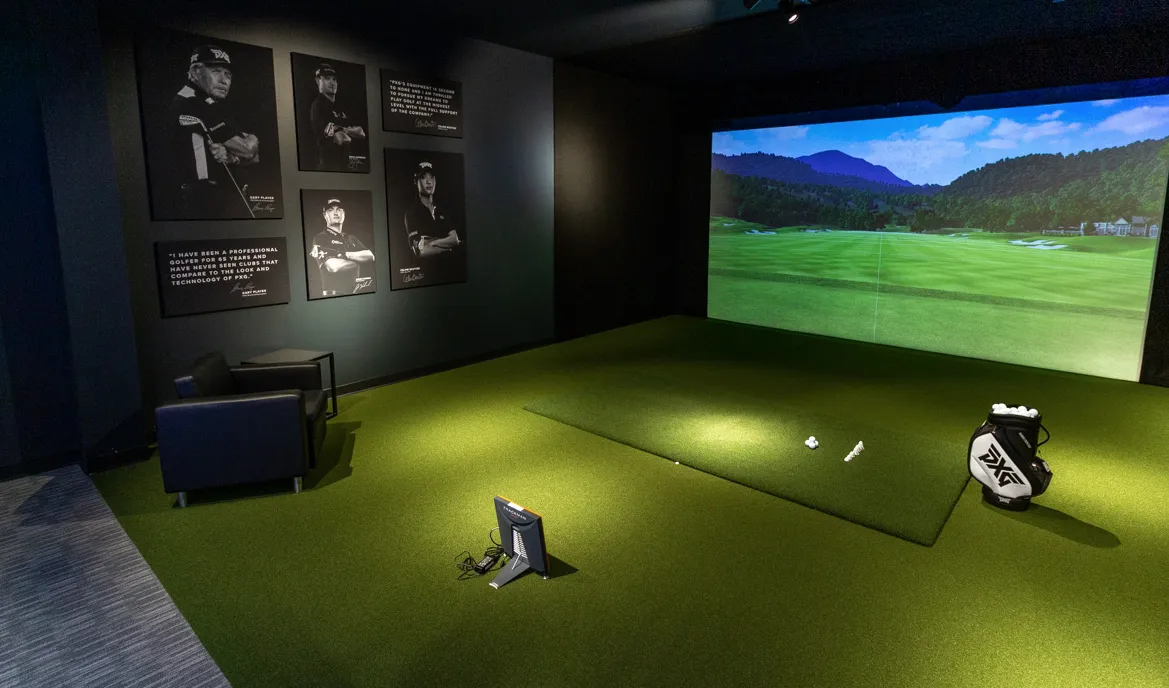 Exceptional Customer Service
Boston PXG is known for providing exceptional customer service. Their staff is highly knowledgeable, friendly, and attentive, ensuring that every visitor feels welcome and well taken care of. They are always ready to assist customers with any questions, concerns, or product inquiries, making the overall experience smooth and enjoyable.
Unparalleled Product Quality
PXG is renowned for producing golf equipment of the highest quality. Their clubs are meticulously crafted using advanced materials and manufacturing techniques, resulting in products that are durable, high-performing, and designed to enhance the golfer's game. By traveling to Boston PXG, golfers have access to this unparalleled product quality and can explore the range of options available.
Customization Options
One of the key advantages of traveling to Boston PXG is the opportunity to customize golf clubs according to personal preferences and playing style. PXG offers an extensive array of customization options, allowing golfers to tailor their clubs to their specific needs. This includes selecting the shaft, grip, loft, lie angle, and even cosmetic elements such as color. The ability to have clubs personalized to one's liking ensures optimal performance and increased satisfaction on the golf course.
Stay Ahead of Golfing Trends
PXG is known for being at the forefront of golfing trends, constantly pushing boundaries, and introducing innovative technology and designs. By visiting Boston PXG, golfers can stay updated with the latest advancements in golf equipment and get a firsthand look at the newest releases. This allows golfers to stay ahead of the game, ensuring that they are equipped with the most cutting-edge clubs and technology available.
Exclusive Experience
Traveling to Boston PXG offers an exclusive experience that is not easily replicated elsewhere. PXG boutiques are designed to provide a luxurious and immersive environment where customers can explore and test the equipment. The ambiance, coupled with the personalized attention from the staff, creates a premium experience that adds to the overall enjoyment of the visit. Additionally, PXG often organizes special events and collaborations, providing unique opportunities for golfers to engage with the brand and fellow enthusiasts.
Conclusion
With its convenient location and commitment to customer satisfaction, PXG Boston is a go-to destination for golf enthusiasts in the area. Whether you're in need of a custom club fitting or looking to update your golf wardrobe with the latest fashion trends, our store has you covered. Visit us today to discover the top-quality products and personalized service that sets us apart from the rest.