When it comes to purchasing golf equipment and apparel, the last thing you want is any unnecessary hassle. That's why PXG has implemented a free shipping and return policy that aims to make your golf shopping experience seamless and stress-free.
Understanding PXG's Shipping and Handling Information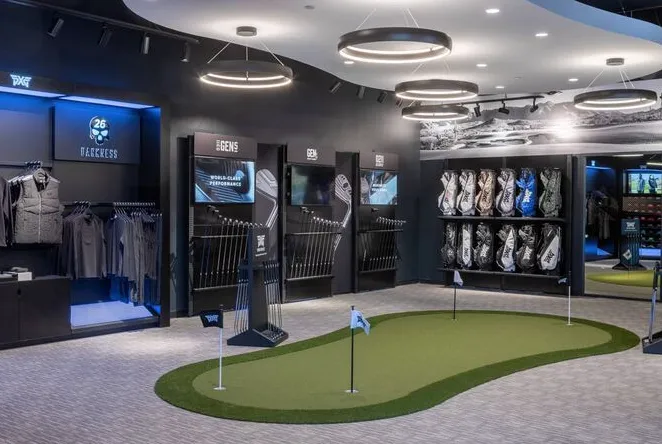 When placing an online order with PXG, you can expect your items to be shipped using FedEx, unless there has been a prior arrangement. Custom orders will ship upon completion. To keep you informed about the status of your shipment, PXG provides a shipping confirmation along with a tracking number via email. This allows you to easily track the progress of your package and anticipate its arrival.
Shipping Method and Time
Here are the available shipping methods and their estimated delivery times:
FedEx Ground: This is the standard shipping method offered by PXG. It typically takes 3-5 business days for your order to be delivered within the continental United States.
FedEx 2nd Day Air: If you're in need of expedited shipping, PXG offers FedEx 2nd Day Air. With this option, you can expect your order to arrive within 2 business days.
FedEx Next Day Air: For those who require their items urgently, PXG provides FedEx Next Day Air. This shipping method ensures that your order will be delivered on the next business day.
Please note that the estimated delivery times mentioned above are based on orders shipped within the continental United States. International shipping options may vary depending on the destination country and customs clearance procedures.
Shipping Rates for Golf Clubs, Apparel, and Merchandise
| Shipping Method | | Single Club Rate | 2-10 Club Rate | 11+ Club Rate |
| --- | --- | --- | --- | --- |
| Ground | | $30 | $60 | $100 |
| 2-Day | | $75 | $125 | $175 |
| Get It Fast** | | $195 | $195 | $195 |
| Shipping Method | | Golf Bag Rate | Apparel, Accessories, & Golf Ball Rate |
| --- | --- | --- | --- |
| Ground | | $30 ea. | $7.50 |
| 2-Day | | $75 ea. | $30 |
** Front-of-line build and 2-day shipping
International Orders
If you have an international order, simply reach out to PXG's Sales & Support Representative for assistance. You can contact them via the toll-free number 1.844.PLAY.PXG or by using their Contact Form. They will be able to provide you with the necessary information and support regarding shipping rates, delivery times, and any other inquiries related to international orders. PXG values its international customers and aims to provide excellent service to ensure a smooth ordering process.
Sales Tax
When placing an order, keep in mind that sales tax may be applicable depending on the state where the item is being shipped. The amount of tax charged is determined by the shipping address provided during the checkout process. It is important to consider this additional cost when calculating the total amount for your order. PXG ensures that sales tax is accurately calculated and collected in accordance with the applicable state regulations.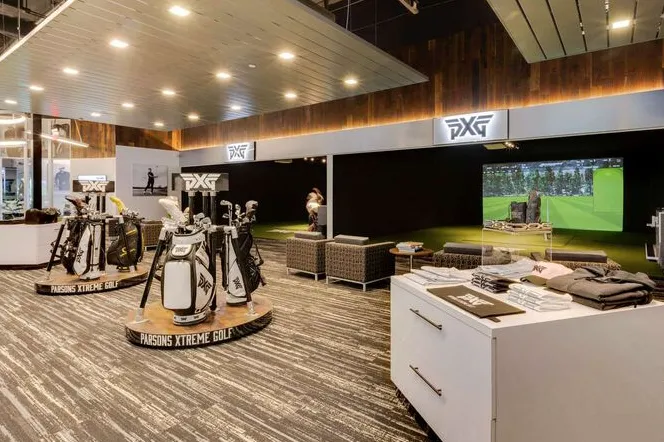 PXG has a clear and straightforward return policy to ensure customer satisfaction. If you are not satisfied with your purchase, you may return the item within 30 days of receipt for a full refund or exchange. To initiate a return, simply contact PXG's Sales & Support team who will guide you through the process and provide instructions on how to return the item. It is important to note that the item must be in its original condition and packaging to be eligible for a refund or exchange.
Golf Clubs
To ensure customer satisfaction, PXG Golf Clubs offers a 30-day money-back guarantee, with the exception of shipping costs and a 10% restocking fee. The restocking fee for promotional purchases, such as full bag deals, may vary depending on the specific golf club returned and its retail price at the time of purchase.
This return policy excludes all overstock items, as sales of overstock items are considered final and non-returnable.

Additionally, clubs that have been modified in any way from their original purchase will not be accepted for returns.

Similarly, clubs with damage that falls outside the coverage of their Limited Warranty will also not be accepted.
If you wish to proceed with returning your equipment, please contact a Sales & Support Representative at the toll-free number 1.844.PLAY.PXG. They will assist you with the necessary steps and provide further guidance regarding the return process.
Apparel and Accessories
PXG offers a 30-day full refund or exchange policy for their apparel and accessories, with the exception of shipping costs.
In order to be eligible for a return or exchange, all items must be in new condition with tags attached.

If the item was purchased at a Featured Retail Location, it can be returned or exchanged in-store with a receipt of purchase.

However, if the item was purchased on pxg.com, through a PXG fitter, or Sales & Support, it must be sent to the PXG warehouse for processing.
To simplify the return process, customers may bring returns into one of their Featured Retail Locations to be sent back at no charge. This option applies to purchases made at Featured Retail Locations and pxg.com, with the exception of sale merchandise and outlet items that are not eligible for return, refund, or exchange. If you wish to proceed with either option, please contact a Sales & Support Representative at their toll-free number 1.844.PLAY.PXG.
Visit The Hot Products of PXG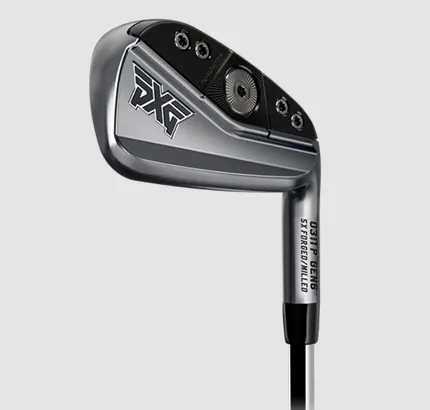 With its midsize head and a moderate amount of offset, the 0311 P Gen6 provides an excellent combination of control and playability. The moderate offset helps golfers achieve a consistent ball flight while still allowing for shot shaping and workability. Whether you're looking to add distance to your shots, maneuver the ball with precision, or benefit from forgiveness on off-center hits, this club delivers it all.
Experience the power and versatility of the 0311 P Gen6, designed to elevate the game of golfers who demand exceptional performance. Its carefully crafted features make it an ideal choice for those who already appreciate the 0311 P but seek a club profile that offers a midsize head with a moderate amount of offset. Don't compromise on distance, workability, or forgiveness – this club has it all, enabling you to take your game to new heights.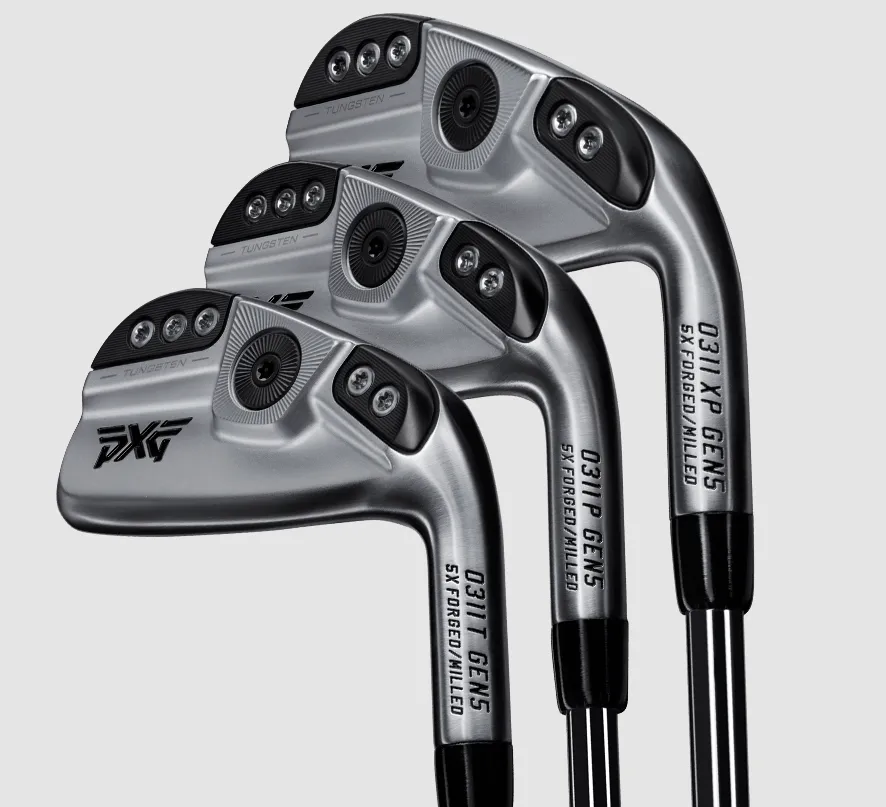 For golfers who are fans of the Gen5 Irons, we have exciting news for you. Renowned by GolfWRX.com as "the best feeling that I have hit" and hailed by The Average Golfer as "the best irons PXG has ever produced," the Gen5 Irons are truly exceptional.
These irons have garnered praise not only for their stunning aesthetics but also for their remarkable performance. With cannon-like power, laser-like accuracy, and angelic forgiveness, the Gen5 Irons are a master class in iron performance. Each shot is met with meticulous quality, ensuring consistent and reliable results on the course.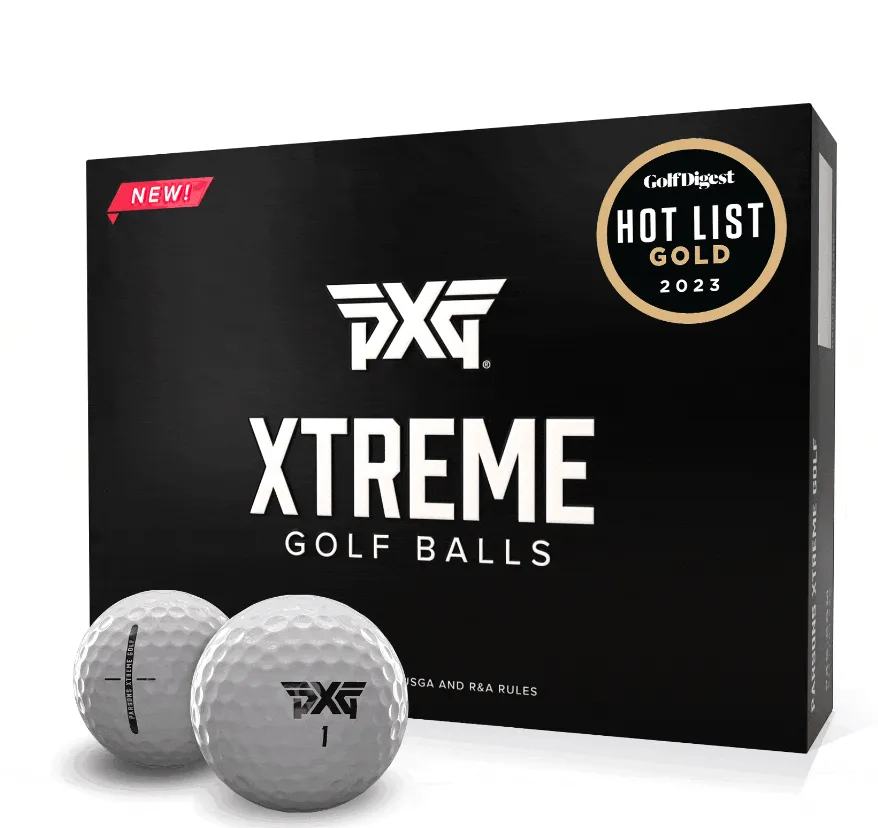 Attention all golf enthusiasts! If you're a fan of the PXG Xtreme Premium Golf Balls, get ready to take your game to the next level. These golf balls are designed to deliver exceptional performance, offering big distance, precise control, and a brand-new alignment aid to enhance your putting skills.
Equipped with a high C.O.R. polybutadiene core, the PXG Xtreme Premium Golf Balls are engineered for high-speed performance, ensuring impressive distance off the tee. The firm ionomer mantle layer further enhances speed and distance, allowing you to achieve remarkable drives that will leave your competitors in awe. Additionally, the soft urethane bright white outer cover maximizes spin and control, enabling you to make precise approach shots and conquer the greens with ease. Not only do these golf balls offer outstanding performance, but they also boast exceptional durability, ensuring they can withstand the rigors of the game.
Conclusion
PXG's free shipping and return policy is a game-changer for golf enthusiasts seeking a hassle-free shopping experience. By removing the burden of additional shipping fees and providing easy returns, PXG ensures that your focus remains on perfecting your game rather than worrying about logistics. Take advantage of this exceptional policy and elevate your golfing experience with PXG today.