Welcome to PXG Las Vegas, a haven where golf enthusiasts can indulge in the epitome of innovation and luxury. Prepare to be enthralled as we embark on a remarkable journey through the remarkable range of products and services offered by PXG Las Vegas.
Overview of PXG Las Vegas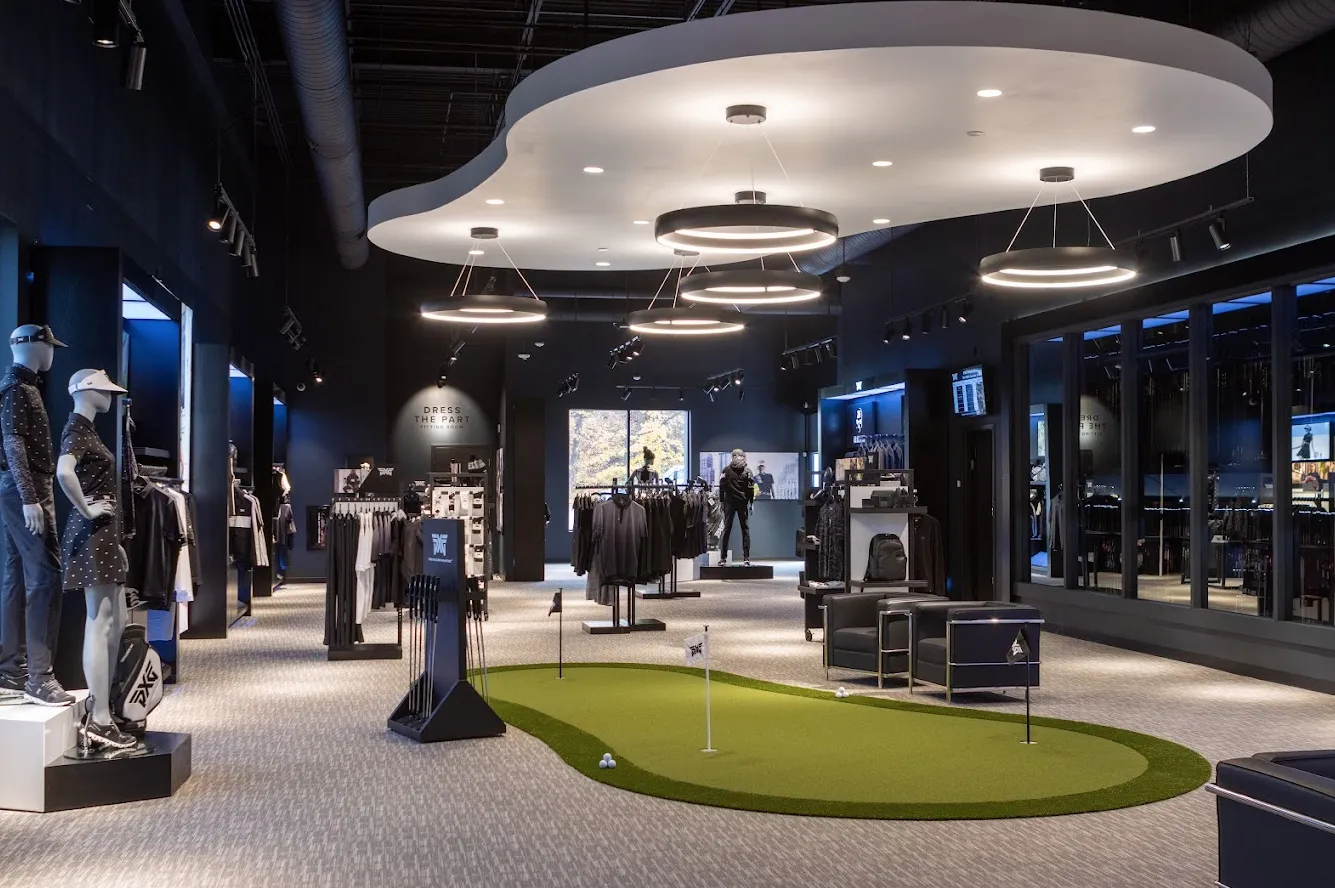 PXG Las Vegas is a golfer's dream come true, right in the middle of the city. It is well known for its dedication to giving golfers the best equipment possible, customized fittings, and unmatched customer support. PXG Las Vegas has plenty to offer everyone, regardless of skill level—whether you're a novice trying to get better at the game or a seasoned veteran.
Location and address
Address: 11111 West Flamingo Road Las Vegas, NV 89135, US.

3 fitting bays with guest seating and state-of-the-art golf simulators powered by TrackMan technology.

Dedicated 460 sf putter studio to optimize your putting game.

185 sf practice putting green to experience PXG's Battle Ready putter performance and exclusive PXG M16 putter shaft.

Expansive Retail showroom with PXG's latest apparel, accessories, bags & hats.

Spacious customer lounge to relax after your fitting or watch the latest golf events.
Operating hours
Fittings By Appointments Only
Tuesday to Saturday: 9 AM to 6 PM

Sunday and Monday: Closed
Contact details
Phone:1.844.PLAY.PXG
Products and Services offered at Las Vegas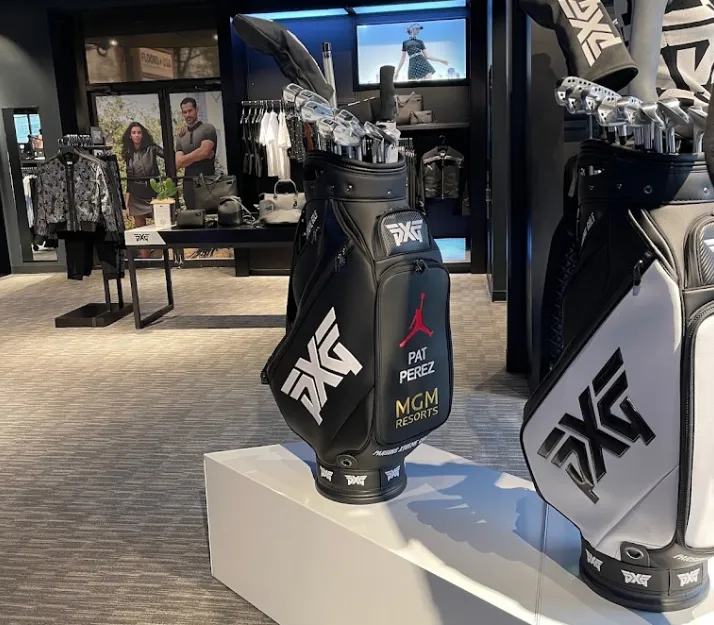 State-of-the-Art Fitting Bays
Our facility boasts three cutting-edge fitting bays that are equipped with the latest advancements in golfing technology. Each bay offers comfortable guest seating and features state-of-the-art golf simulators powered by TrackMan technology. These simulators provide precise and accurate data on various aspects of your swing, such as club speed, ball spin, and launch angle. With this information, our expert fitters can analyze and recommend the most suitable equipment for your game, ensuring an optimal fit for maximum performance.
Putting Studio
We have a dedicated putting studio spanning 460 square feet, designed exclusively to enhance your putting skills. This meticulously crafted space is equipped with advanced tools and technologies to optimize your putting game. Our knowledgeable staff will guide you through a comprehensive analysis of your putting technique, helping you refine your stroke, alignment, and distance control. With our expertise and the aid of cutting-edge equipment, you can improve your consistency and accuracy on the greens.
Fashion Forward Apparel and Accessories
Our retail showroom showcases the latest collection of PXG apparel, accessories, bags, and hats. We pride ourselves on offering fashion-forward options that not only enhance your performance but also keep you looking stylish on and off the course. Whether you're in search of high-quality golf shirts, pants, outerwear, or accessories like gloves, belts, and headwear, you'll find a diverse selection of top-notch products to suit your personal style and preferences.
Custom Fittings and Consultations
At our Las Vegas facility, we prioritize providing personalized service tailored to your unique needs. Our team of experienced fitters and golf experts offer custom fittings and consultations to ensure you receive equipment that perfectly suits your game. By analyzing your swing characteristics, physical attributes, and goals, we can recommend the ideal combination of clubs, shafts, and grips to optimize your performance and enhance your overall golfing experience. Whether you're a beginner looking for your first set of clubs or a seasoned player seeking to fine-tune your equipment, our custom fittings and consultations will exceed your expectations.
Benefits of Visiting PXG Las Vegas
1. Exceptional Golf Experience
PXG Las Vegas offers visitors a range of exceptional benefits that make it a premier destination for golf enthusiasts. From an exceptional golf experience to access to state-of-the-art facilities, professional guidance and instruction, and opportunities for networking and community engagement, PXG Las Vegas has it all.
2. Access to State-of-the-Art Facilities
One of the key benefits of visiting PXG Las Vegas is the exceptional golf experience it offers. The facility boasts a meticulously designed golf course that provides a challenging yet enjoyable experience for players of all skill levels. The course is set amidst breathtaking scenery, offering stunning views and a tranquil atmosphere that enhances the overall golfing experience. Whether you are a seasoned golfer looking for a new challenge or a beginner seeking to improve your skills, PXG Las Vegas provides an unforgettable golfing adventure.
3. Professional Guidance and Instruction
Visitors to PXG Las Vegas also have access to state-of-the-art facilities. The clubhouse is equipped with modern amenities that cater to the needs of golfers. From comfortable locker rooms and showers to a pro shop stocked with top-of-the-line golf equipment, apparel, and accessories, every aspect of the facility is designed to provide convenience and luxury to guests. The clubhouse also features fine dining options, allowing visitors to indulge in delicious meals and refreshing beverages after a round of golf.
4. Networking and Community
Professional guidance and instruction are another major benefit of visiting PXG Las Vegas. The facility is staffed by highly trained golf professionals who are dedicated to helping golfers improve their skills and reach their full potential. Whether you are a beginner looking to learn the basics or an experienced player aiming to refine your technique, the knowledgeable instructors at PXG Las Vegas offer personalized lessons and coaching sessions tailored to individual needs. Their expertise and guidance can significantly enhance your golfing abilities and take your game to the next level.
Conclusion
PXG Las Vegas is a realm where golf enthusiasts can immerse themselves in a world of unrivaled sophistication and performance. Every aspect of our offerings, from our meticulously crafted clubs to our personalized fittings and exceptional customer service, embodies a dedication to excellence. PXG Las Vegas beckons you to step into a world where innovation and luxury seamlessly intertwine, inviting you to experience golf like never before.