Golfers around the world are always on the lookout for sales events that offer premium golf equipment at reasonable prices. As we enter 2023, fans of the PXG brand will be pleased to know that there are several exciting sales events planned for the year. These PXG sales events are a chance to upgrade your golf gear and enjoy significant savings on some of the most innovative golf equipment in the market.
PXG Fittings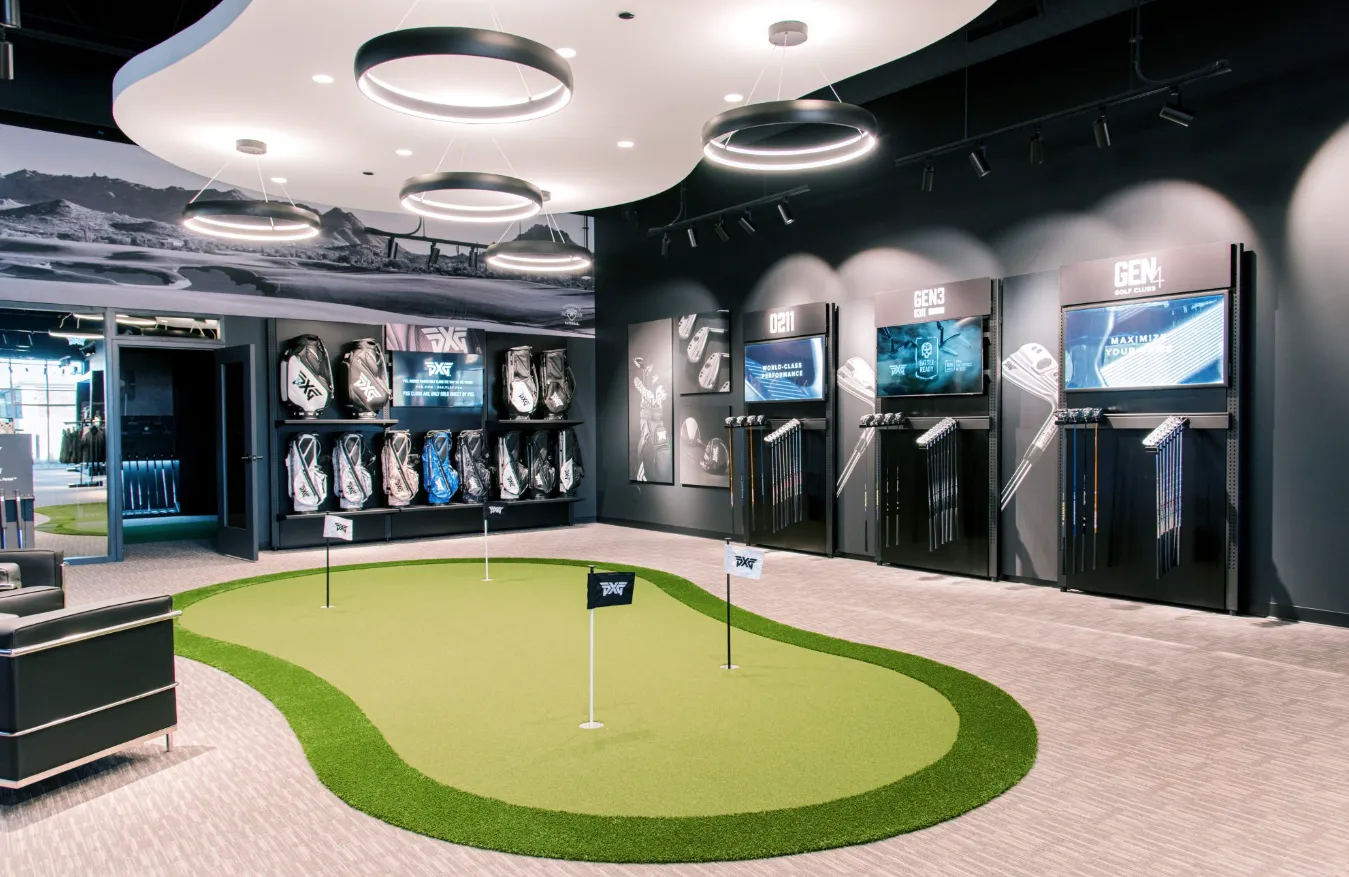 PXG Fittings offers golfers a personalized and meticulous approach to finding the perfect clubs for their game. A fitting session with PXG involves a comprehensive analysis of various aspects, including swing dynamics, launch conditions, and player preferences. This process ensures that each golfer receives a custom-fit set of PXG clubs that maximizes their performance and enjoyment on the course. There are some events of PXG fittings, you can through it choose what you want service.
In-person fitting types
When it comes to getting the perfect fit for your golf clubs, PXG offers a range of in-person fitting options. Regardless of the type of fitting you choose, the fee is $25, which is then applied to your purchase.
The Full Bag Experience(2 hrs)
For those looking for a comprehensive fitting experience, the Full Bag Experience is the way to go. This two-hour session covers woods, irons, wedges, and putters, ensuring that every club in your bag is tailored to your swing and playing style. The cost for this fitting before is $125, with now $25 fitting fee.
Long Game Fitting(1 hr)
If you're primarily focused on improving your long game, the Long Game Fitting is a one-hour session dedicated to optimizing your driver, fairway woods, and hybrids. This fitting before costs $50, now is the $25 fitting fee.
Irons Fitting(1 hr)
For those specifically interested in iron fitting, Irons Fitting provides a one-hour session designed to dial in the perfect iron set for your game. This fitting also had a cost of $50, with now a $25 fitting fee.
Lucky 7 Combination Fitting(90 Minutes)
The Lucky 7 Combination Fitting, lasting 90 minutes, focuses on your driver, fairways, and hybrids. This fitting option allows you to optimize your long game while also considering versatility across different clubs. Like the previous fittings, it cost $50, now is a $25 fitting fee.
Putter Fitting (1 hr)
Finally, for golfers seeking to improve their putting accuracy, the Putter Fitting is available. This one-hour session concentrates solely on finding the right putter for your stroke and preferences, helping you sink more putts with confidence. The fee for this fitting before was $50, with now is a $25 fitting fee.
PXG Lucky 7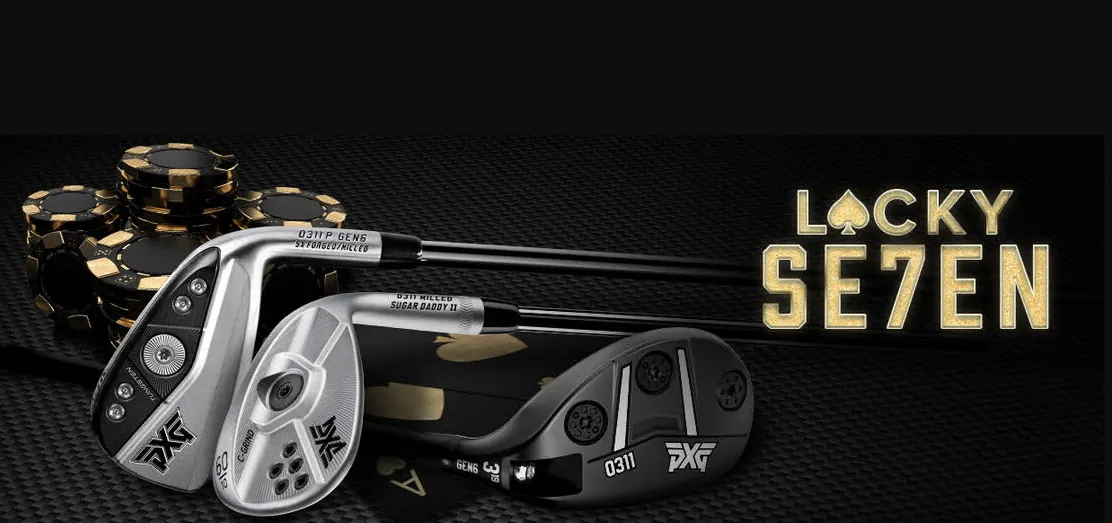 PXG Lucky 7 is an exclusive deal that golf enthusiasts can take advantage of to upgrade their golf clubs at a discounted price. With this offer, players have the opportunity to select seven unique clubs from a range of qualifying products. The Lucky 7 deal provides golfers with the flexibility to choose clubs that suit their playing style and preferences while enjoying significant savings.
The Lucky 7 events offered by PXG are as follows:
GEN6: $1,499
To participate, you need to have a set of 7 unique clubs associated with a single player.

The eligible products for this event are the GEN6 Irons, GEN6 Hybrids, and Sugar Daddy II wedges (maximum of 3 per Lucky 7).

Additionally, there is an option to purchase the Lucky 7 package with GEN6 Xtreme Dark Irons for $1,599.
GEN5: $999
Similar to the previous event, you must have a set of 7 unique clubs associated with a single player.

The qualifying products for this event include the GEN5 Irons, GEN5 Hybrids, and 0311 3x Forged Wedges.

Furthermore, there is an option to purchase the Lucky 7 package with GEN5 Xtreme Dark Irons for $999.
Note: The maximum number of clubs allowed is seven. Upgrades for the shaft or grip will incur additional charges. You cannot include multiple clubs of the same type, with exceptions for wedges.
PXG Full Bag Deals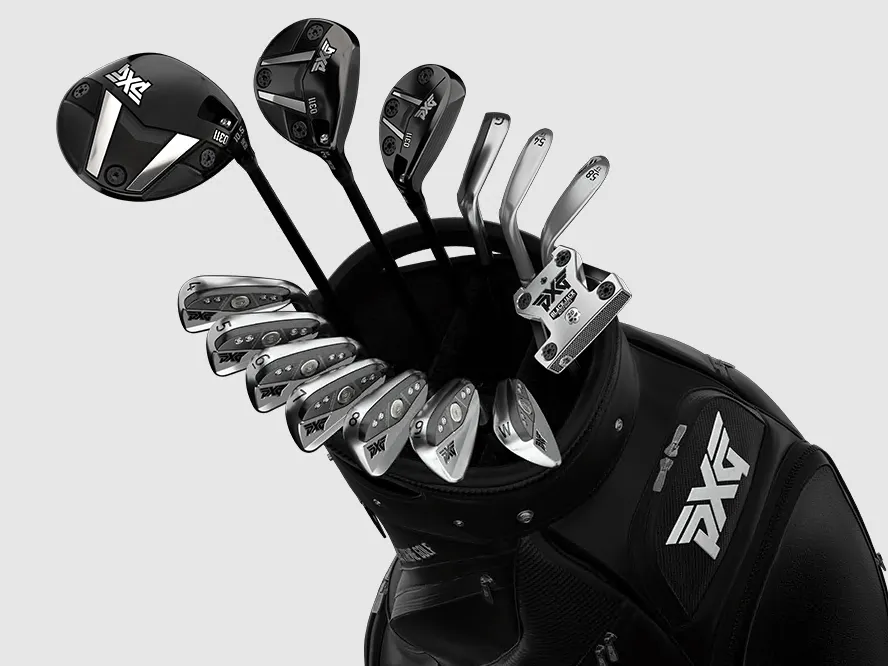 PXG is pleased to offer the Full Bag Deals event for golf enthusiasts. You can take advantage of our flagship deals covering 14 clubs, a PXG Lightweight Carry Stand Bag, headcovers, a PXG hat, and a dozen PXG Xtreme Premium Golf Balls. Choose from our three product lines: GEN6, GEN5, or 0211, and get ready to enjoy the best golfing experience.
GEN6 Chrome
With 14 clubs, a hat, a stand bag, and a dozen balls, you can expect the most advanced technology, superior quality, and top-notch performance. The full bag price is $3,799.
GEN5 Chrome
This package includes 14 clubs, a hat, a stand bag, and a dozen balls, all offered at an incredible value with technical innovation and impressive performance. The full bag price is $2,699.
0211 Chrome
Get 14 clubs, a hat, a stand bag, and a dozen balls with this package that offers unbeatable PXG quality and performance at an amazing price. The full bag price is $1,999.
0211 Z Full Bag
Designed to help beginners play better and have more fun on the golf course, this package includes 14 clubs, a hat, and a stand bag. The full bag price is $1,695.
How to attend the PXG Sales event?
To attend the PXG Sales event, you can visit their official website at https://www.pxg.com/en-us/ to gather more information about the event. The website provides details about the various sales events and promotions offered by PXG. By visiting their website, you can stay updated on upcoming sales events, learn about the different packages available, and find out how to participate in these events.
Additionally, the website offers a user-friendly interface where you can browse through the available products, explore the features and specifications of each club, and even make purchases online. This allows you to conveniently select the desired clubs or packages before attending the PXG Sales event. Whether you are interested in the GEN6, GEN5, or 0211 series, the website provides comprehensive information and resources to guide you through the process of attending the PXG Sales event.
Conclusion
There are several exciting PXG sales events planned for 2023, all offering substantial discounts on high-quality golf equipment. Whether you're a beginner or an experienced golfer, these sales events are an opportunity to enhance your gameplay experience without breaking the bank. Keep an eye out for these events and take advantage of the discounts offered to upgrade your golf clubs and accessories.